What a challenging situation when two dads with their two daughters on a beach vacation have absolutely nothing with them to play with, whether on or in the water. No soccer ball, no frisbee disc, no shuttlecock, just nothing.
Wait, there was something… an old bucket hat.
2017 was a hot summer, so hot that it was important, especially for kids, to get in the water even with a hat. As luck would have it, we discovered that a wet hat can fly beautifully. You can throw it, like a flying disc, and you can of course catch it with your hands. But what do you think it feels like to catch the hat with your head? If you manage to catch the flying hat exactly with your head? What an incredible feeling!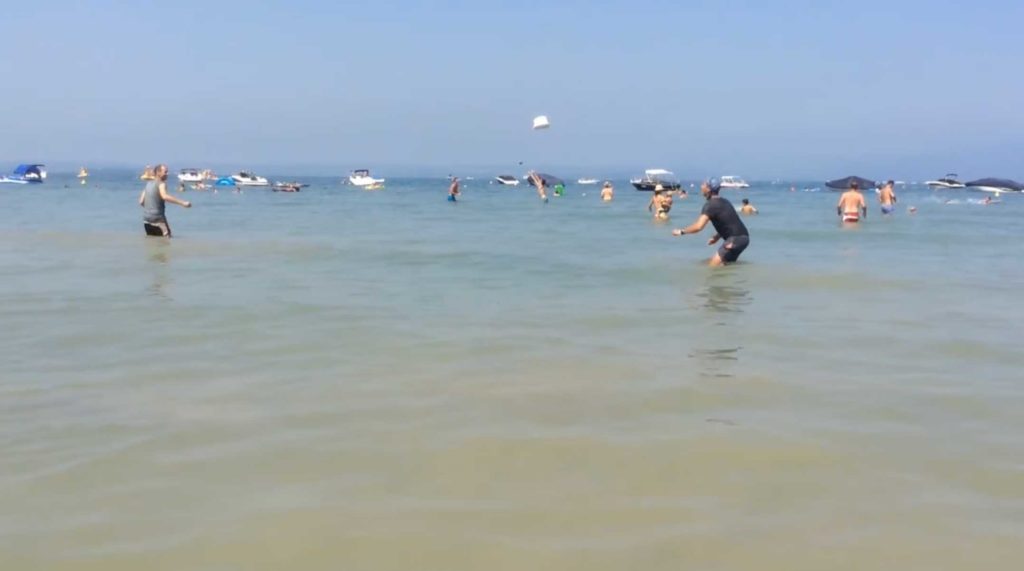 So we spent almost the whole vacation half in the water and at the water, at first only like four played, but already on the second day more and more beach visitors asked whether they may play along. I can still remember exactly one youngster. He practiced for no less than four hours until he finally managed to catch the hat with his head. He didn't want to give up.
At that time, we already thought, the hat must be called "Capsbee".
However, it took a whole three years until the idea was further developed. Because when we were back from vacation, we did not take the time to work on this idea. Instead, everyday life had caught up with us again. And what do you do then? Unfortunately, you devote yourself to all the everyday challenges instead of investing some time in things that are so much fun, bring people together and leave behind shared, fun memories.
You are interested in how the story continues? Stay tuned for our next post!