Experience A Game You've Never Played Before
💥 BLACK WEEK 💥 get 40% OFF and fast shipping anywhere
Excellent – 4.6/5.0 on Trustpilot.com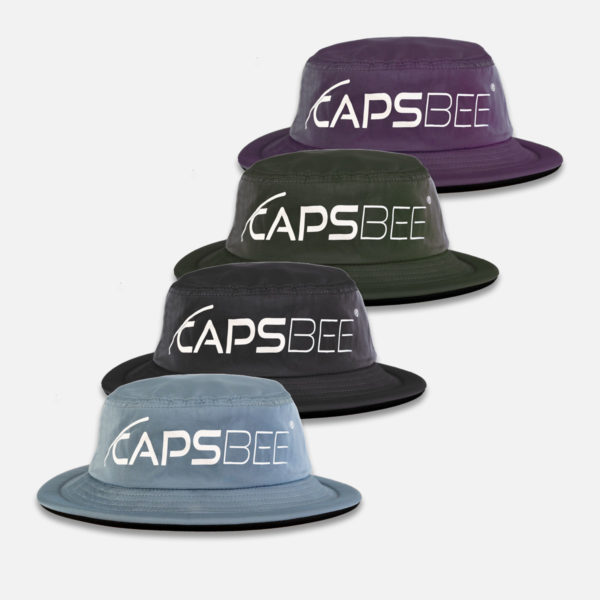 Capsbee is much more than a bucket hat. Capsbee is the reinvention of the flying disc and the #1 fun game 2023. Throw it up to 30 meters and become addicted to the feeling of catching it with your head. PS: You can catch it with your hands, too 😉
"Throwing the Capsbee and catching it with your head is so much fun. It's just amazing how far the Capsbee can fly. Fun, style and function. All in one. What a great invention. The perfect activity for our next holiday at the beach!"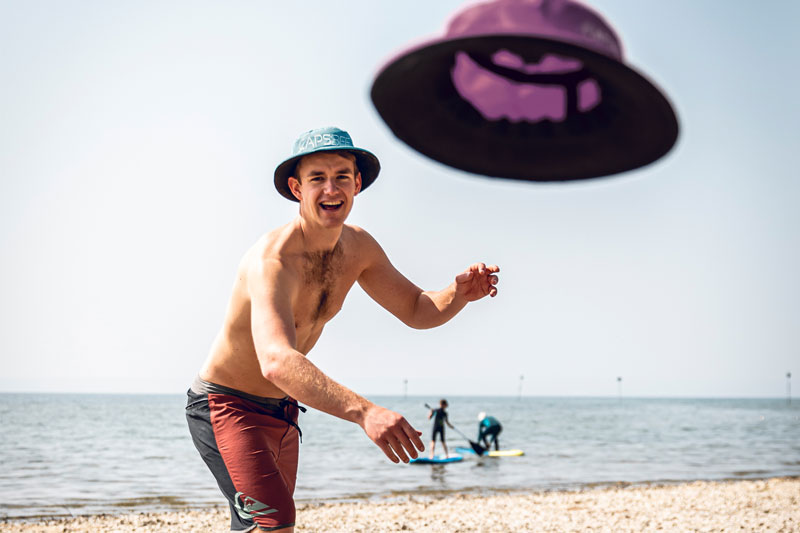 "Our kids are blown away by Capsbee. They play all day, no matter under which weather conditions. They are totally motivated to catch the Capsbee with their heads. Much better than frisbee and most importantly safer!"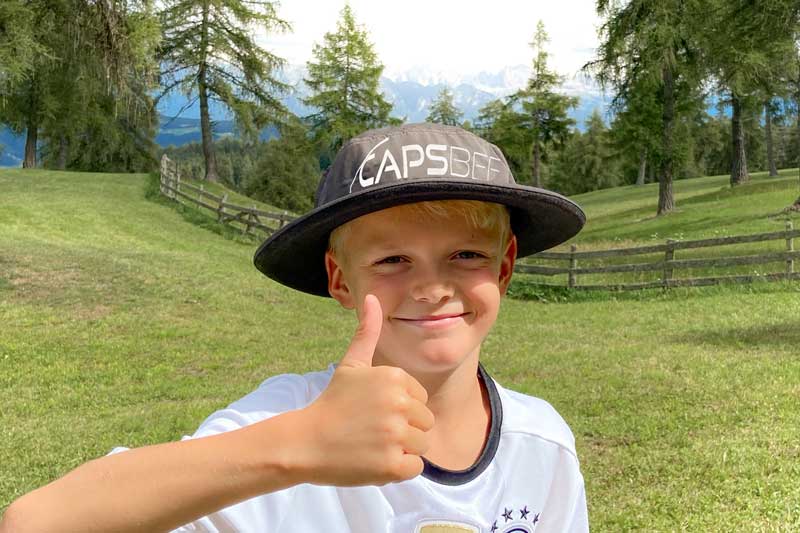 "Our backyard fun activity #1. Hanging out with our friends, making new friends while playing Capsbee is so cool. It never gets boring. And here ist the best part: When we do not play we wear it as a stylish bucket hat."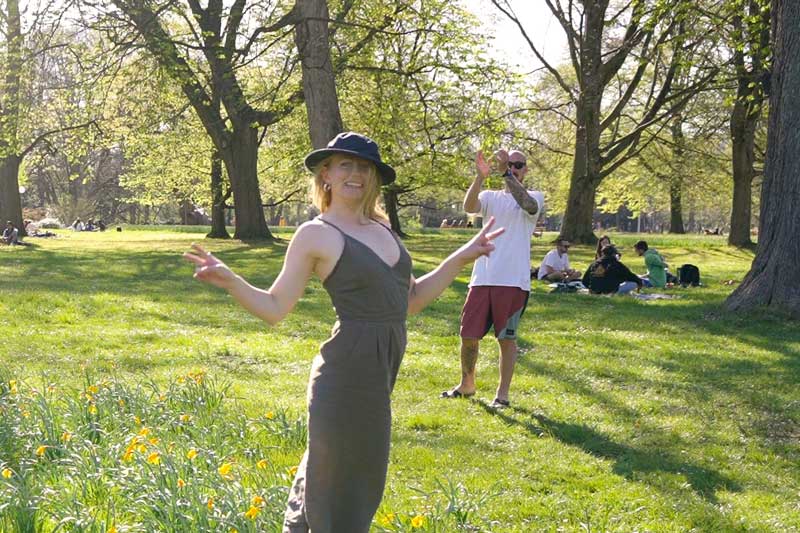 Capsbee® the flying bucket hat
Capsbee is a perfect combination of bucket hat and frisbee. Highest quality in workmanship, excellent comfort and perfect flying properties.
We rely on a specific material mix and a sophisticated design to meet all these requirements. Design merges with function.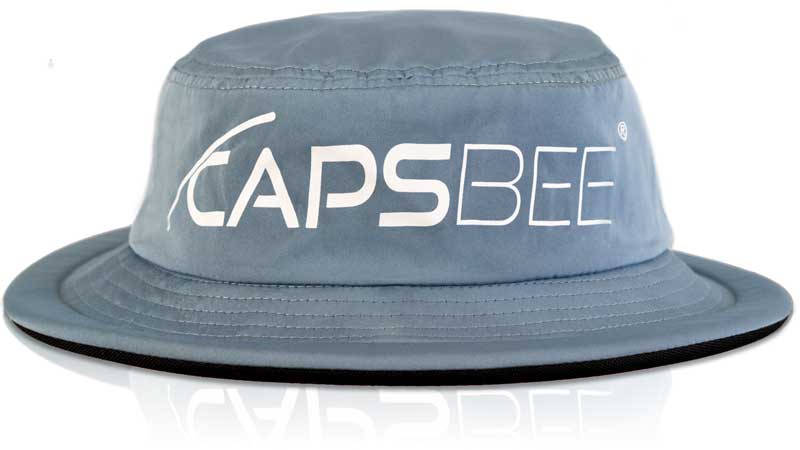 Why Everyone Loves Capsbee®
The #1 fun and action game that everyone wants to play
Caspbee is like frisbee. It's anyone's game. On your own, together or as a team.
You can play Capsbee like frisbee, but it is much safter and more comfortable to catch.
Become better and better until you master catching it with your head.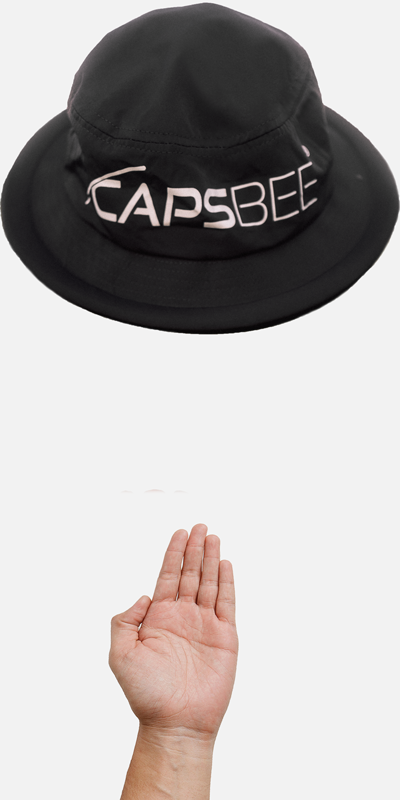 Everyone will marvel at this new way of playing frisbee and wants to join.
No matter how old you are – get in the game at every phase of your life.
Surprise your friends and family with a really unique gift – just unwrap it and start playing.
Here's What Our Customers Love About Capsbee®
Marketing copy can be slick, but when real users say something, they mean it
We promise to give everything to make our customers happy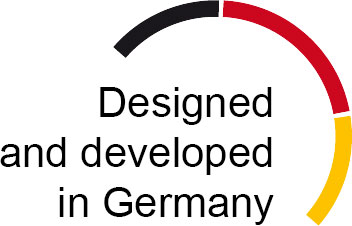 The development and design of the prototypes take place exclusively in Germany. We want to make ensure lifelong fun with your Capsbee. Highest quality, best fabrics and a sophisticated design make Capsbee the only game device worldwide that you can comfortably wear as a bucket hat.
Capsbee is unique in the world. We have registered Capsbee as trademark and the hat and the activity as a patent. Cause we want to guarantee highest fun and safety in the future, globally.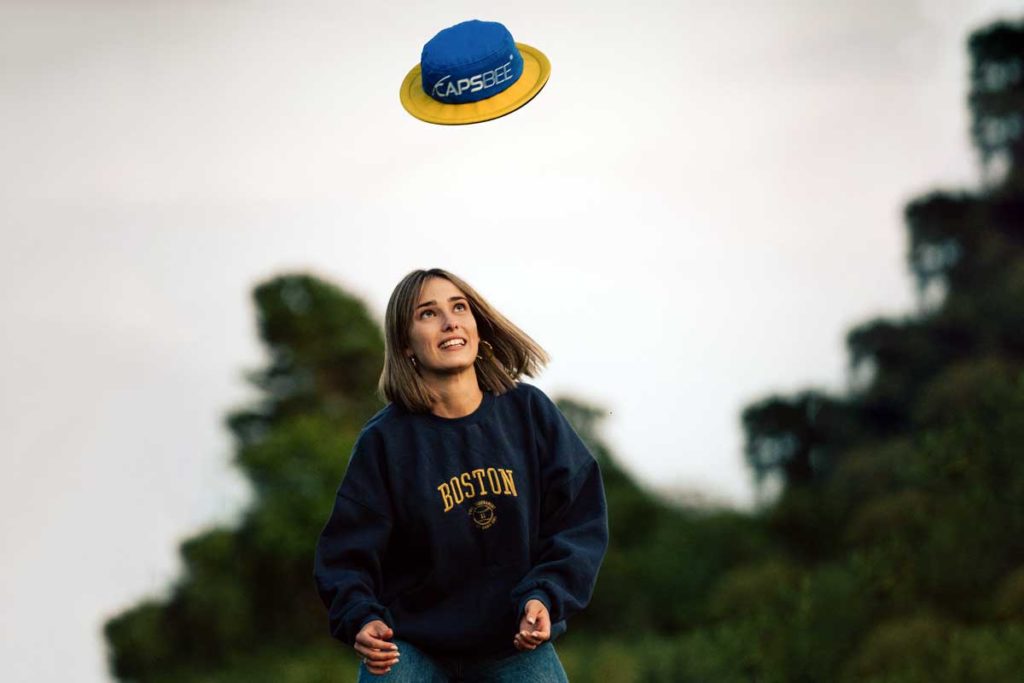 Crossing all boundaries! Capsbee connects people no matter who they are and where they come from. Capsbee is the only playing utensil in the world that  you can wear. Play, have fun together and make new friends, no matter where you are. #capsbee
Do you want to be part of the Capsbee Community? Get in the game – get your Capsbee now!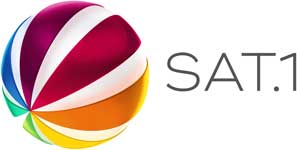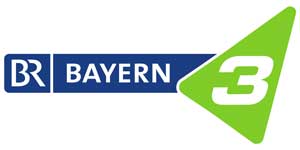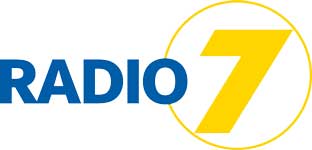 Got Questions? We've Got the Answers!
Here are some of our most frequently asked questions. If your question is not listed here, then please contact us.
Hands Down.Heads Up.Game On.