HANDS DOWN.
HEADS UP.
GAME ON.
FUNDED ON INDIEGOGO WITHIN 48 HOURS - NOW ON SALE!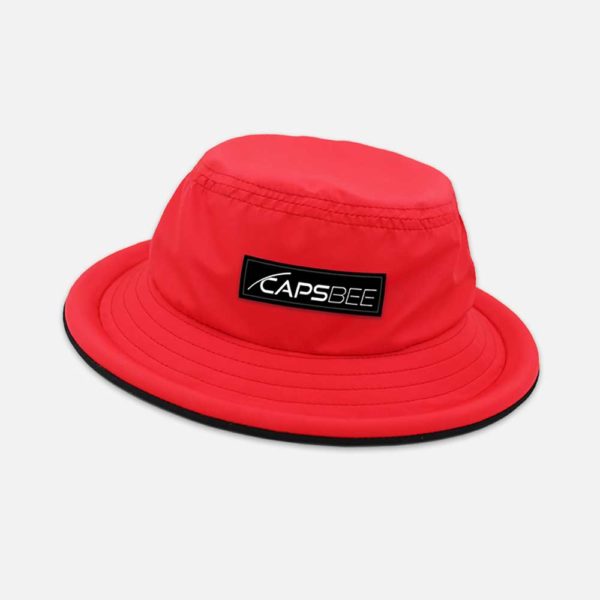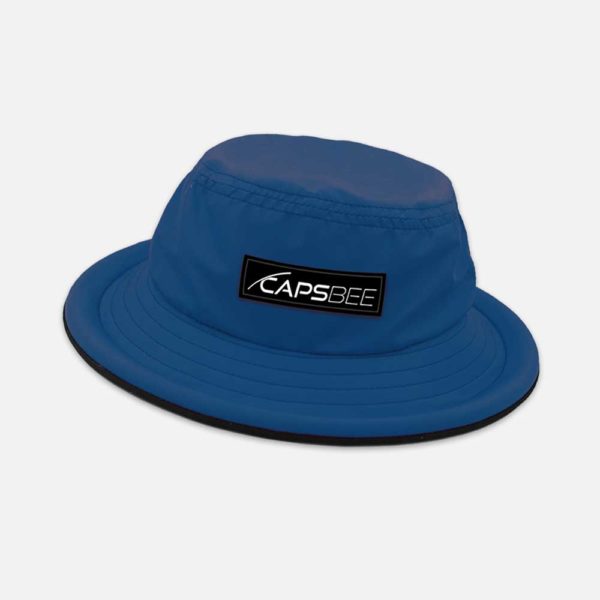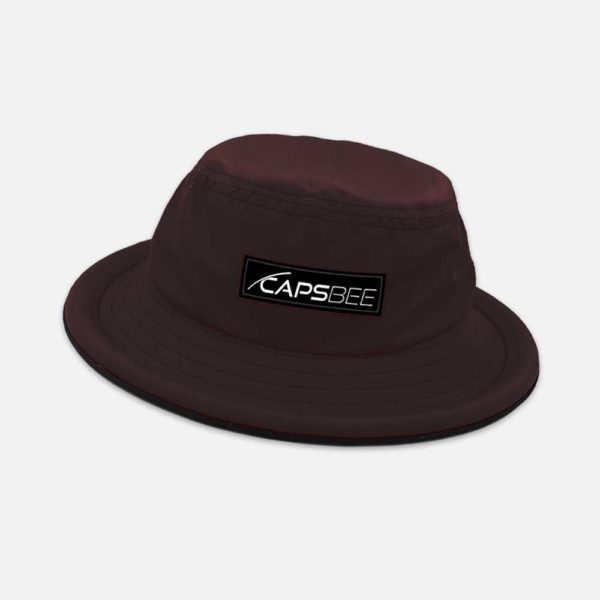 Why using your hands, if you can use your head? Capsbee is the reinvention of the flying disc combined with a solid and high quality bucket hat. Throw it up to 30 meters and become addicted to the feeling of catching it with your head. And don't worry for sure you can catch your Capsbee with your hands, too. 
You will never forget your sporting utensil any more, cause you will always have it with you, as a comfortable, cool and innovative bucket hat. Start playing everywhere, with anyone, anytime.
Play everywhere, with anyone and anytime. Experience a brand new feeling when throwing and catching.
Our fabrics combination is the prefect mixture of comfortable to wear and extraordinary to play.
The material is surprisingly soft and light, so getting a bump from the Capsbee is like a pat on the shoulder.
You can throw your Capsbee easily up to 30 meters. Our internal record is about 50 meters.
Capsbee is fun made for really everyone! No matter  who you are and where you are!
FOLLOW @CAPSBEE ON INSTAGRAM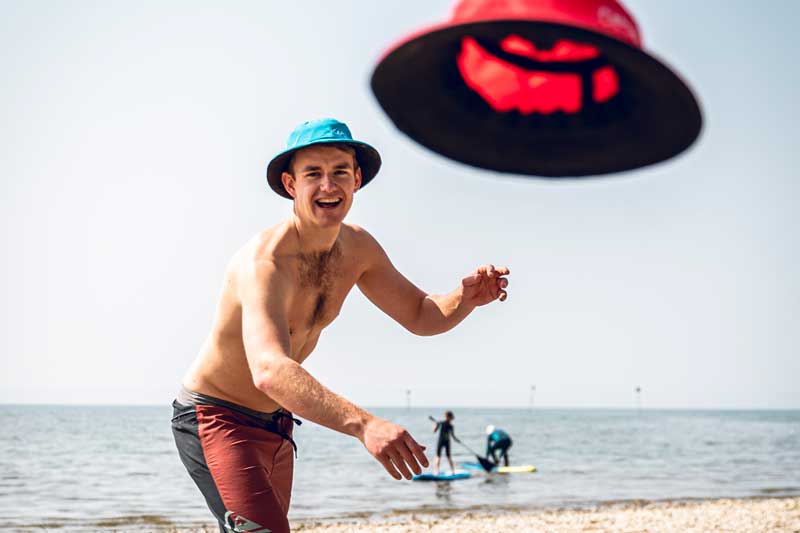 The first time you manage to catch the Capsbee with your head, you'll want to do it again and again.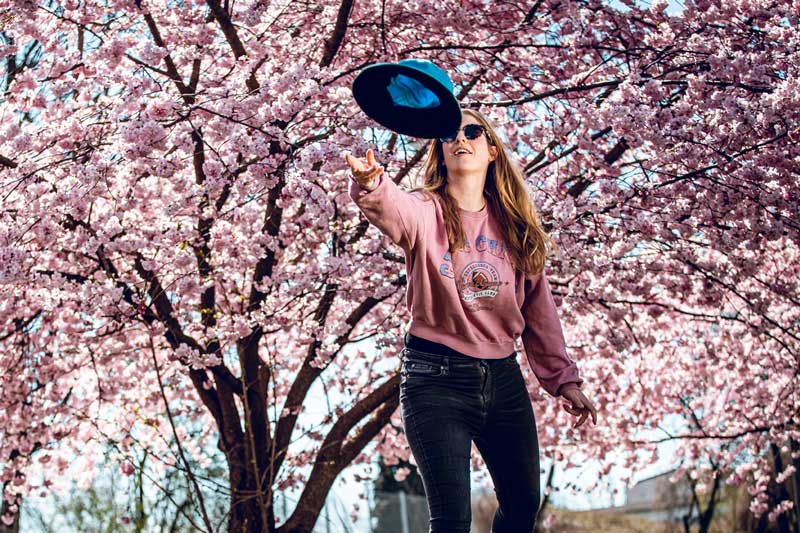 I have to admit, it took me a while to get the hang of it. When it succeeds, you want more and more, it never gets boring.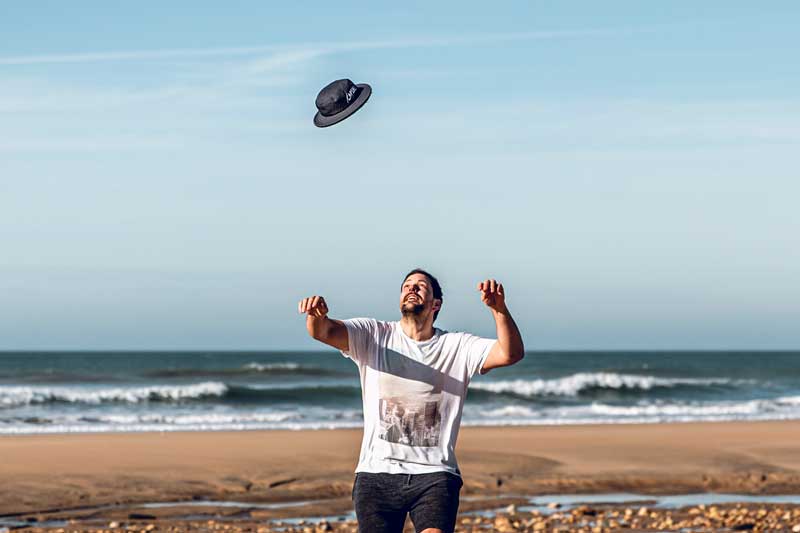 On vacation we developed rules for a Capsbee Team Sport. Supercool, super exhausting, it's like real sports.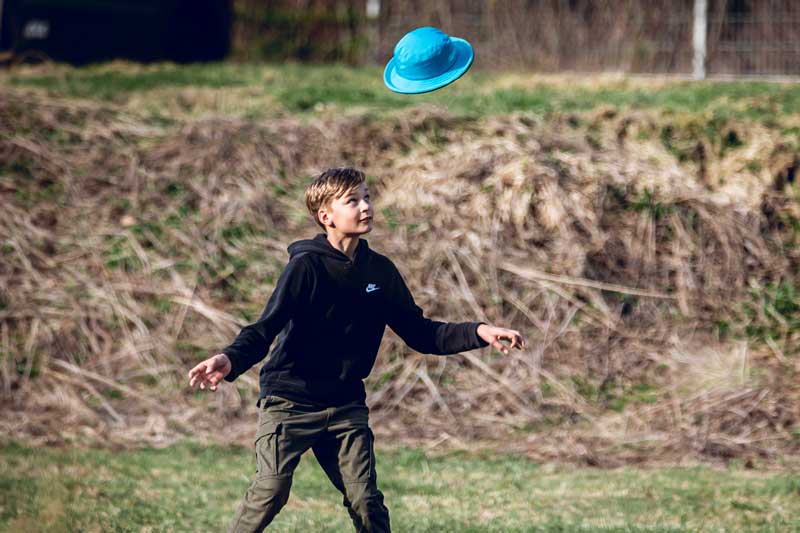 Our kids love Capsbee: having their playing utensil always with them while being protected from the sun, so great.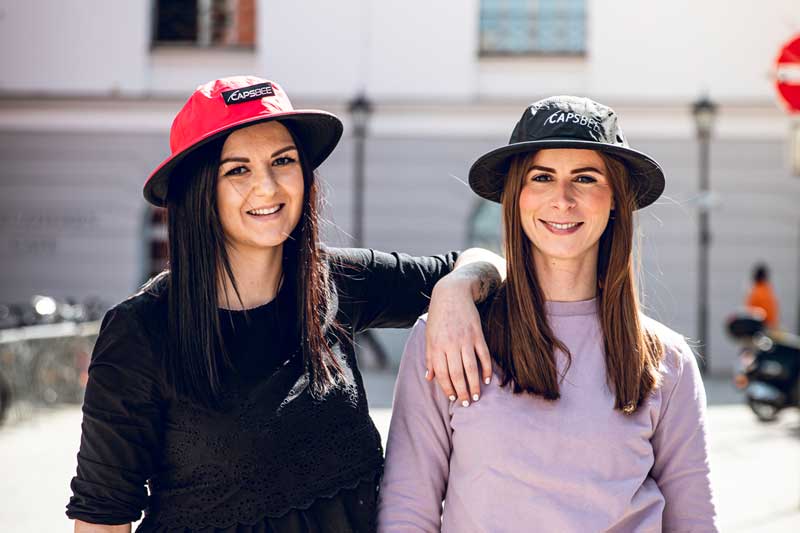 Not just for playing, but the fabric is so nice and light and soft that I almost wear Capsbee everywhere and anytime.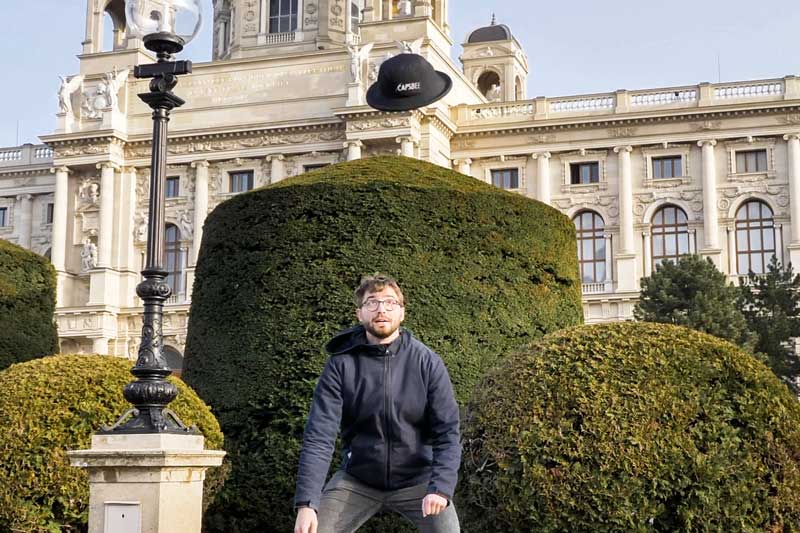 35 meters distance is our record so far. Unbelievable how well the Capsbee flies.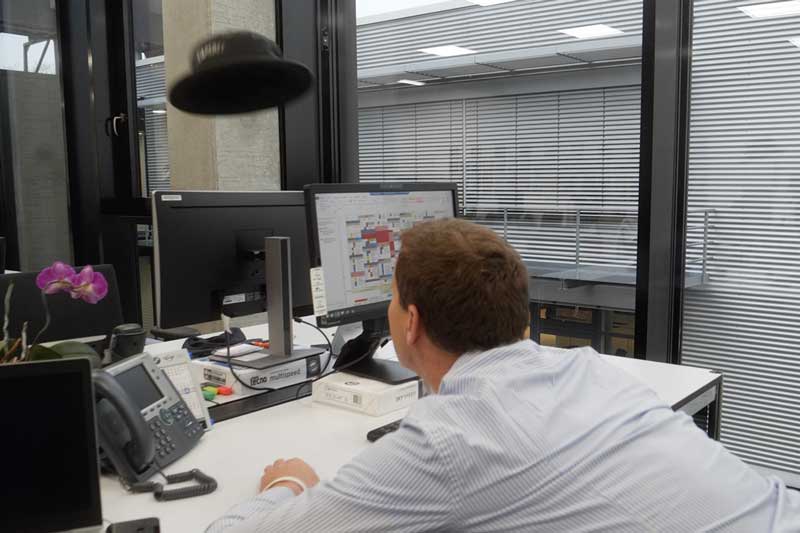 There are no limits to creativity, we are always developing new catching techniques. Perfect!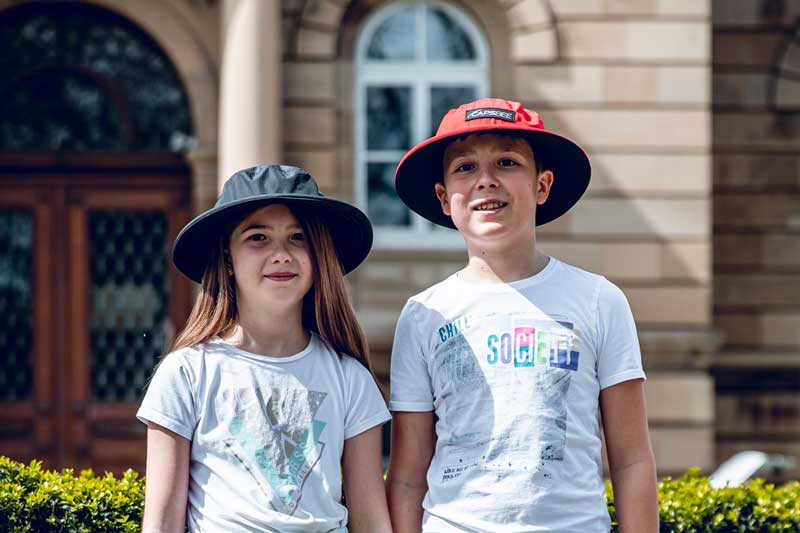 No more lugging all the toys to the beach, sensational. Our whole family always has Capsbee with them, as a sun hat. Super!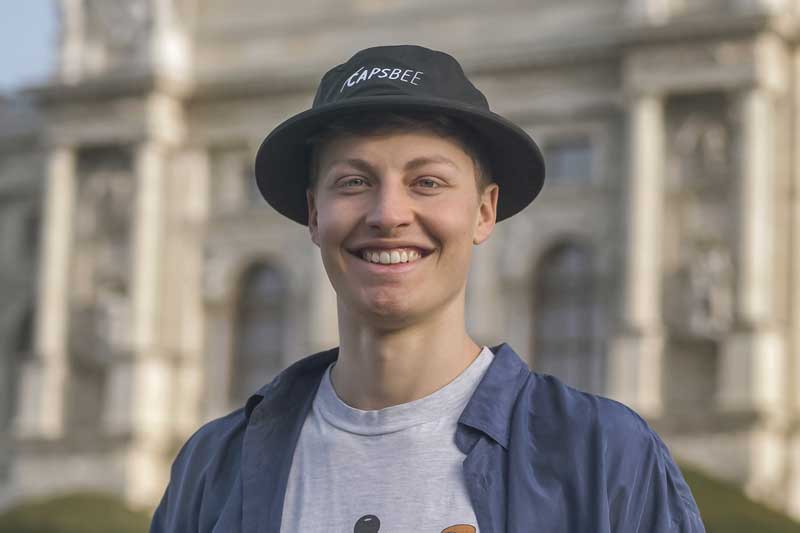 The good thing with Capsbee is it takes practice, so it never gets boring. We could always play...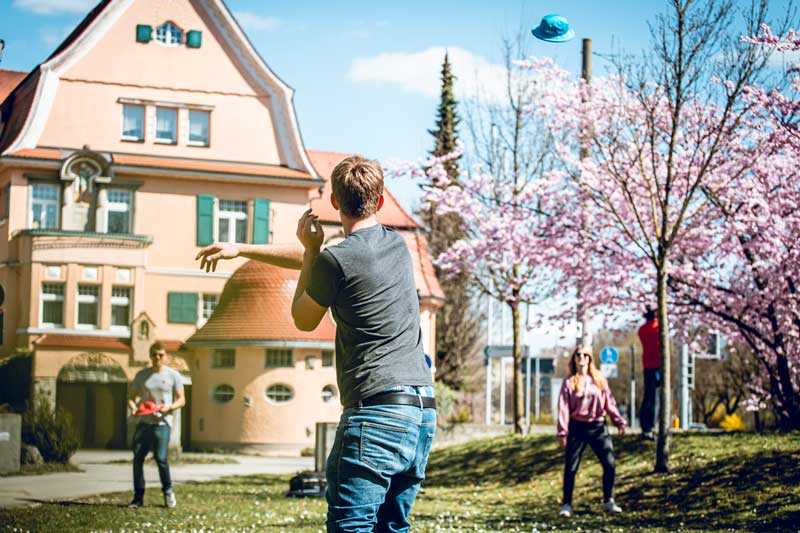 Hands Down. Heads Up. Game On. That's how it works, everywhere and with every person we play, what a great game!