First Lockdown March 2020 in Germany: The world stands still, holds its breath, Covid-19 begins to spread its full horror. At that time, no one could have guessed how long the pandemic would have the world on its toes.
In March 2020, however, it was also an opportunity for us to shift down a gear, to press reset, to have more time for family, rest and freedom… for us, who work in very different professions. Just not in the field of clothing, fabrics, textiles, not at all.
In March 2020, we decided to use the time to continue working on our vacation discovery from 2017. At first, just for fun. And to be able to do something. Something that also has to do with crafts. Thread and needle are quickly organized, old fabrics from tents, sun sails are available. Certain craft skills in welding and siliconizing also. So from this mixture of average skills, no expertise in clothing at all, we made our first prototype. And oh wonder, it flew not bad at all, to be honest even much better than we thought.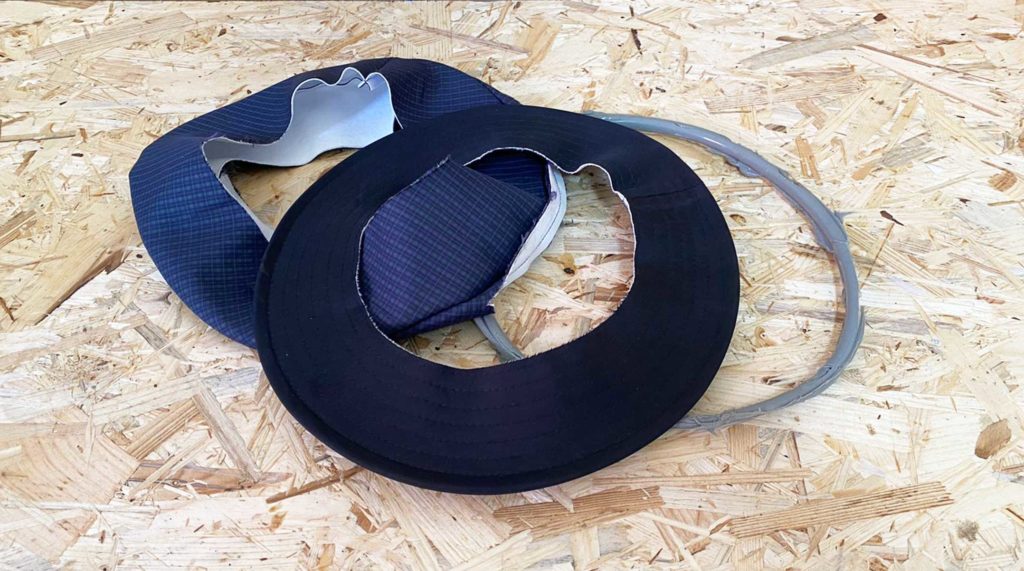 After a long process of prototyping, of course we had many many more questions. Who produces hats and where? How does the supply chain work? What rules have to be followed? Simply all the questions that arise when you want to create a small start-up out of a hobby.
We were very lucky because the Allgäu region in Weiler used to be the hat center in Germany, with countless hat producers and manufactures. One of them still exists today and we were extremely thankful to get all the help there: Professional creation of the final prototypes, networking and organization with suppliers from Asia, labeling, fabric specifications and everything else, if you want to produce a piece of clothing.
And after this whole process with a lot of work but also a lot of learning in an industry that was totally foreign to us we are actually ready to deliver. That's where we are today.
Two things were, we believe, very crucial in this process. First, a wonderful network of friends and colleagues who actively supported us and filled our question marks with answers and solutions. Secondly, perhaps it was a good thing that we have no expertise in this industry. All the more curious, unprepared, open and willing to learn we probably went into this process.
In order to finally be able to say a little proudly: Hands Down. Heads Up. Game on!